Printmaking Vocabulary: relief, lithography, intaglio, seriography, screen printing, burnish, positive, negative, screen, mesh, ink, spatula, edition, plate, block, press, reverse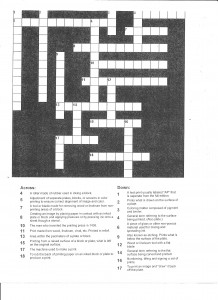 My Printmaking YouTube Playlist
Follow Janis's board Art Ed – Printmaking on Pinterest.
Smartboard Printmaking Links
Printmaking Links
Create a video on printmaking safety using either powtoon or youtube capture and post the link to the padlet below.
Video Topics could include:
The four types of printmaking
How to change a blade
 How to iron your plate correctly
 How to create a cut paper monoprint
 How to print with watercolors and a press
 How to safely cut your linoleum block
 How to properly edition your plate.
 How to print correctly
 How to clean up correctly
 How to transfer your image from the printed picture to the plate.

Created with Padlet