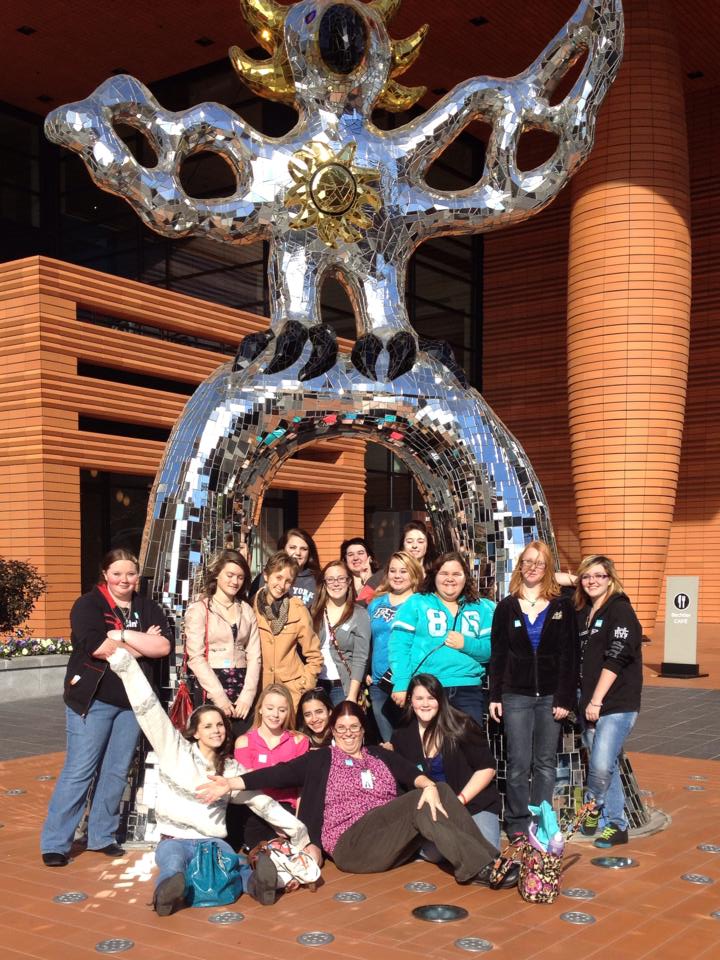 Mrs. Henderson-Hunsucker has been teaching visual art in the public school system for the last 18 years. She holds her K-12 Art Certificate as well as a K-6 certificate. Mrs. Henderson-Hunsucker taught middle school visual art in an urban city school for seven years and has taught high school in a rural setting for the past eleven years.
Janis has been a mixed media artist for the last decade. She received her Master in Fine Arts Degree in New Media from Arizona State University in 2000. In 1994, after acquiring her BFA in Sculpture from East Carolina University in North Carolina, Mrs. Henderson-Hunsucker moved to Washington DC where she worked in the network television industry. Deciding to go back to graduate school for a graduate degree in studio art, she moved to Arizona in 1996. While enrolled in university, Mrs. Henderson-Hunsucker taught Digital Arts at a charter arts high school in downtown Phoenix and three-dimensional design at ASU. Thereafter, she relocated to New York to set up her own company called MM Solutions to provide Internet web hosting services to specialized interest groups. In the big apple, Mrs. Henderson worked at Christie's Auction House in the Digital Photo Studio as an image processor. After the 9-11 terrorist strike, Henderson-Hunsucker decided to move back to her home state of North Carolina.
Mrs. Henderson-Hunsucker currently lives in Stokes County with her husband and two daughters and works  as an art teacher. When she is not teaching drawing, screenprinting, digital photography or other art related lessons, she volunteers as a tour guide at Vade Mecum for the Friends of The Sauratown Mountain, is Vice-President of Stokes County Association of Educators  and is a member of Danbury Community Church.