Size Paper? 12″x 18″ minimum
Source Imagery? You take a picture of yourself or a family member. You need to use a reflective surface. Glass, mirror, water, etc.
Medium? pencil or colored pencils
Qualities Evaluated On? Do you use the whole page? Do you have lots of detail? Did you use many of the Elements and Principles of Design? Are you focused on your work or often off-task.
Artist Example: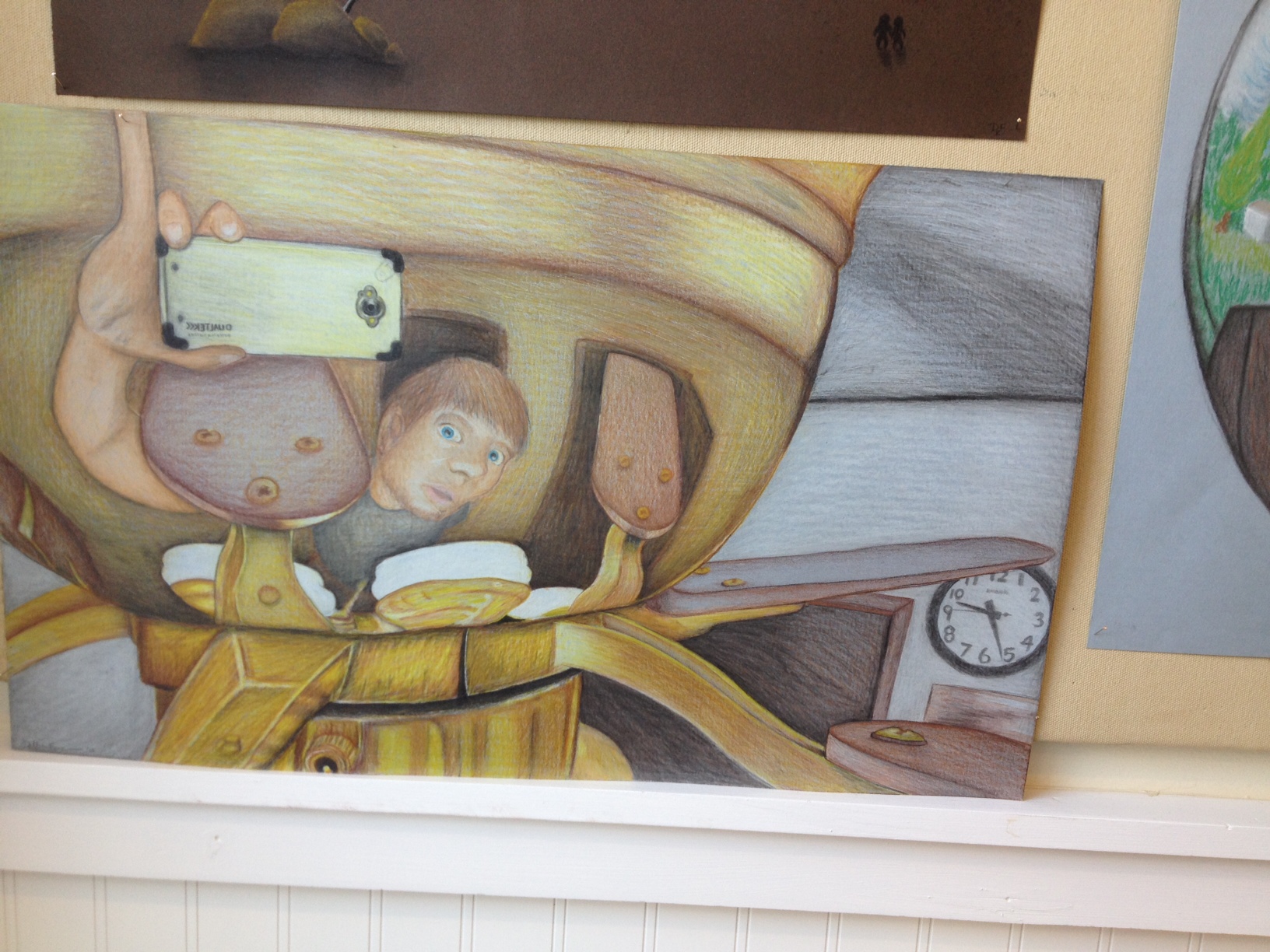 Student Examples: Artsonia Gallery Student Examples

South Stokes High School